Argentine artist Gerónimo Araquistain premiered his first solo exhibition at the Centro Cultural San Martín, a public space of great institutional importance in Buenos Aires, Argentina.
When it is of quality, the impact of POP art on the viewer is compelling. It is an artistic movement true to its time, an attribute that not many movements can boast, which reviews and exposes its truths with clear and direct language.
The exhibition "The Era of the plush" by Gerónimo Araquistain confirms this premise with great force by imbuing everyday elements with new conceptual meanings.
Reed full article following this link.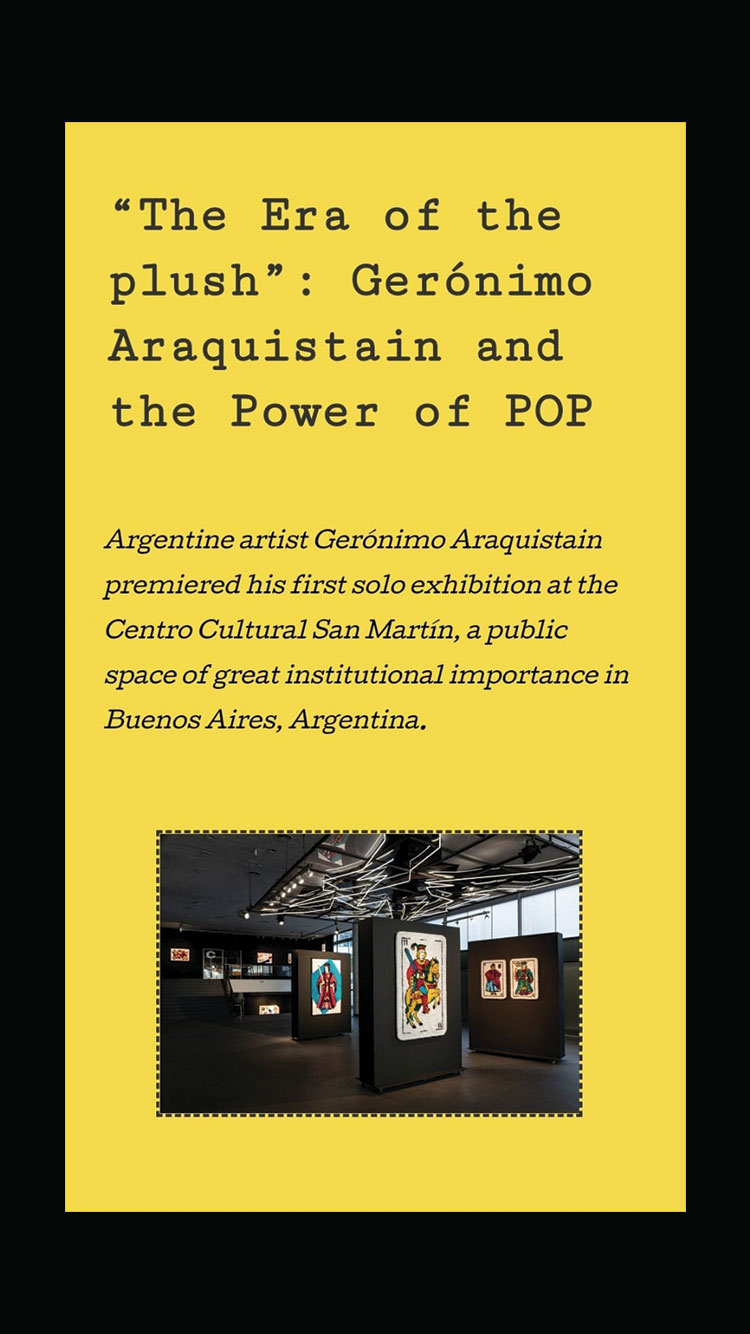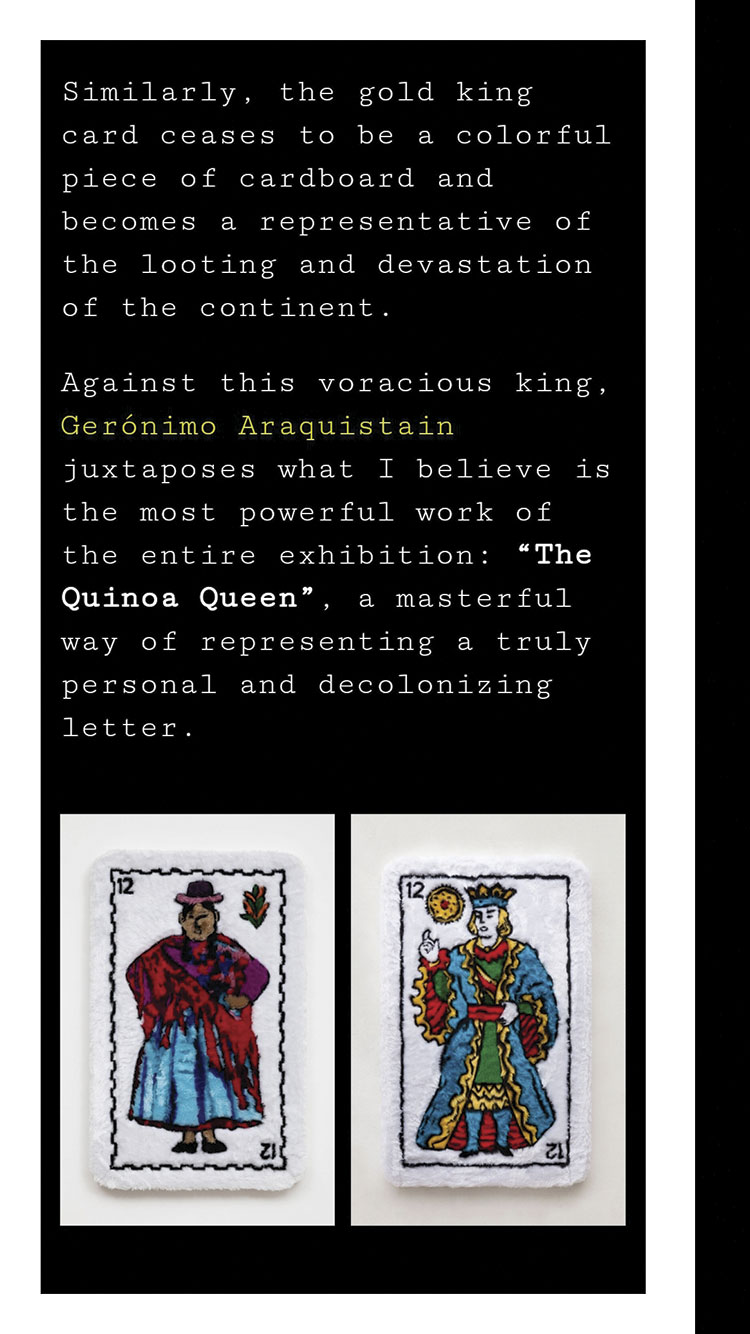 …Entre las obras que se inaugurarán este mes se encuentra La era del peluche, de Gerónimo Damián Araquistain, que en el espacio del hall del centro cultural ofrecerá un análisis acerca de la significación de la baraja española en nuestra sociedad, porque para el creador los naipes no son un juego, sino "el motivo de una relación entre nuestro cotidiano".